This week I have been focused on Networking of two quite different methods but both achieving similarly positive results.
The first was a local business forum with a twist on the format I've encountered in others. We were given numbers 1 – 6 on arrival and then paired at tables with two number groups on each. After 10 -15 minutes the organiser blew the referee's whistle and we were moved on to mix with other tables. This gave us a good chance to learn about other businesses and to establish how we could mutually support further growth. As a result of one contact made, my website was reviewed, many of the suggestions followed, one of which was to include a Blog!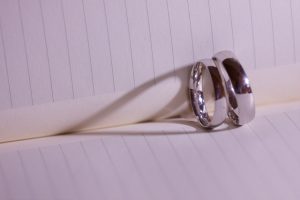 At the second event the participants were invited to a Wedding Venue and in addition to "Speed Networking" (as I've not done "speed dating" this was an interesting concept), we were given a guided tour of the facilities. There was also time for longer conversations with some of those present, allowing for more relationship building as we chatted. The most promising element was in discussion with the two Event Planners from the venue. When I introduced the potential for us mutually increasing our business by diversifying with Vow Renewals, Handfastings and Namings into their repertoire of celebrations, they were extremely keen to follow this up. Updates will be shared ….